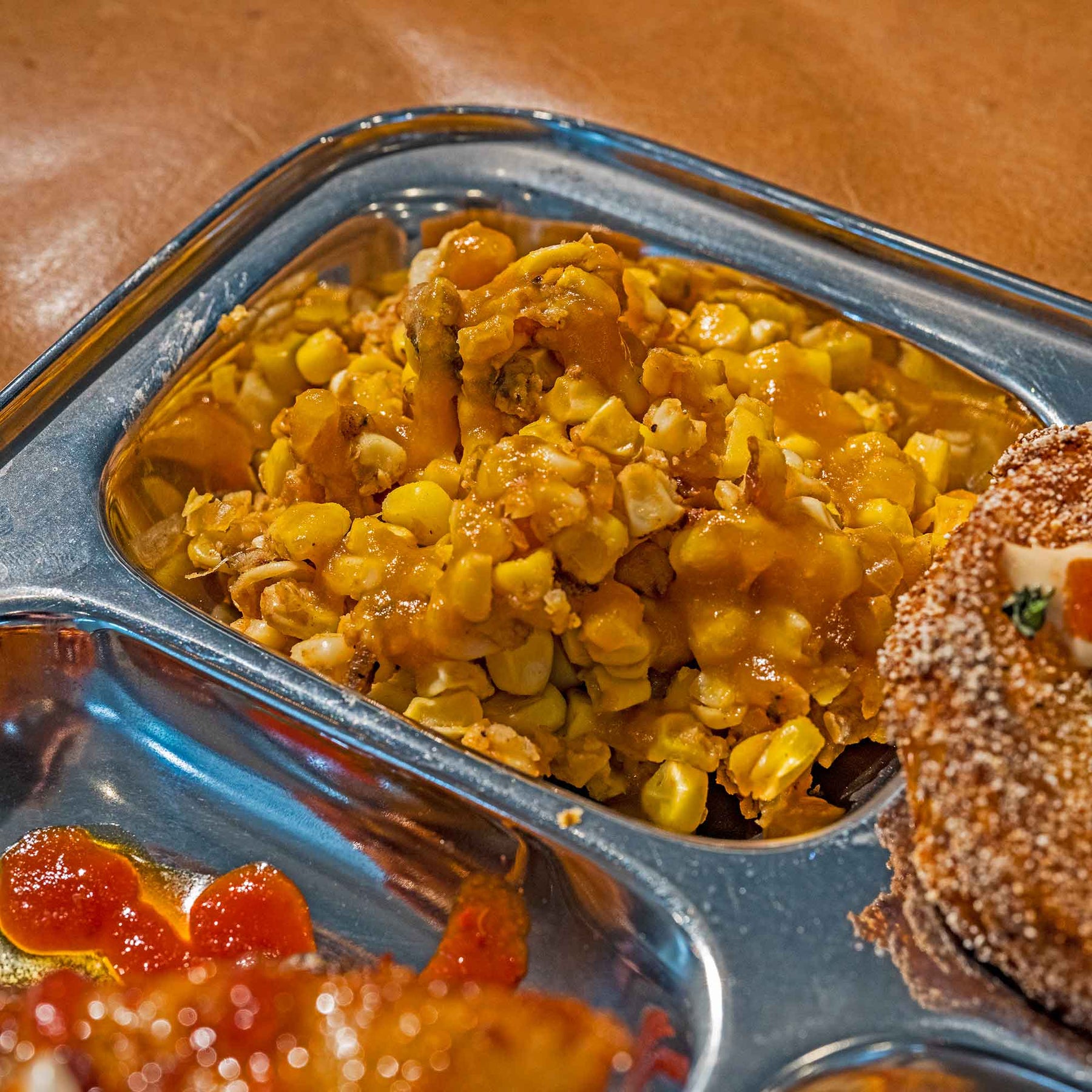 Club Classic Habanero Hotcorn
When the Lunch Club requests something hot and corny, you wing it with this simple Yellowbird Club Classic Habanero Hot Corn. A tongue-tingling minitower of sweet-meets-spicy garlic butter and habanero sautéed corn resting atop of a layer of ripe avocado and jasmine rice. Garnish with a heavy Habanero drizzle and the club will officially dub you the Hotcorn champion—a trophy–worthy title.
Prep Time: 10 min
Cook Time: 20 min
Servings: 8-10
Ingredients:
8 corn on the cob, shucked
1 C. jasmine rice, cooked 
½ C. sweet onion, diced
3 Tablespoons butter
1 avocado, sliced
1 sprig of rosemary
1 Tablespoon cilantro
Instructions:
Shuck, wash, and cut corn kernels from the cob. Save and use the cobs in stews or for compost.


Add 1 cup jasmine rice to 2 cups water, bring to a boil, and simmer until cooked, or use a rice cooker. Set aside.


In a large skillet over medium heat, add butter, onion, rosemary, and corn. Saute for 10 minutes. Add Yellowbird Habanero Hot Sauce

 

and remaining tablespoon of butter. Stirring occasionally, cook until corn is charred, about 8-10 minutes.
 
Using a 3" oiled ring mold, plate the cooled jasmine rice inside to ¾" high, top with three ¼" slices of avocado, and fill the remaining area with hot corn. Pack firmly and carefully remove ring mold.


Garnish with hand-torn cilantro and a healthy drizzle of

 

Yellowbird Habanero Hot Sauce. Serve and savor.