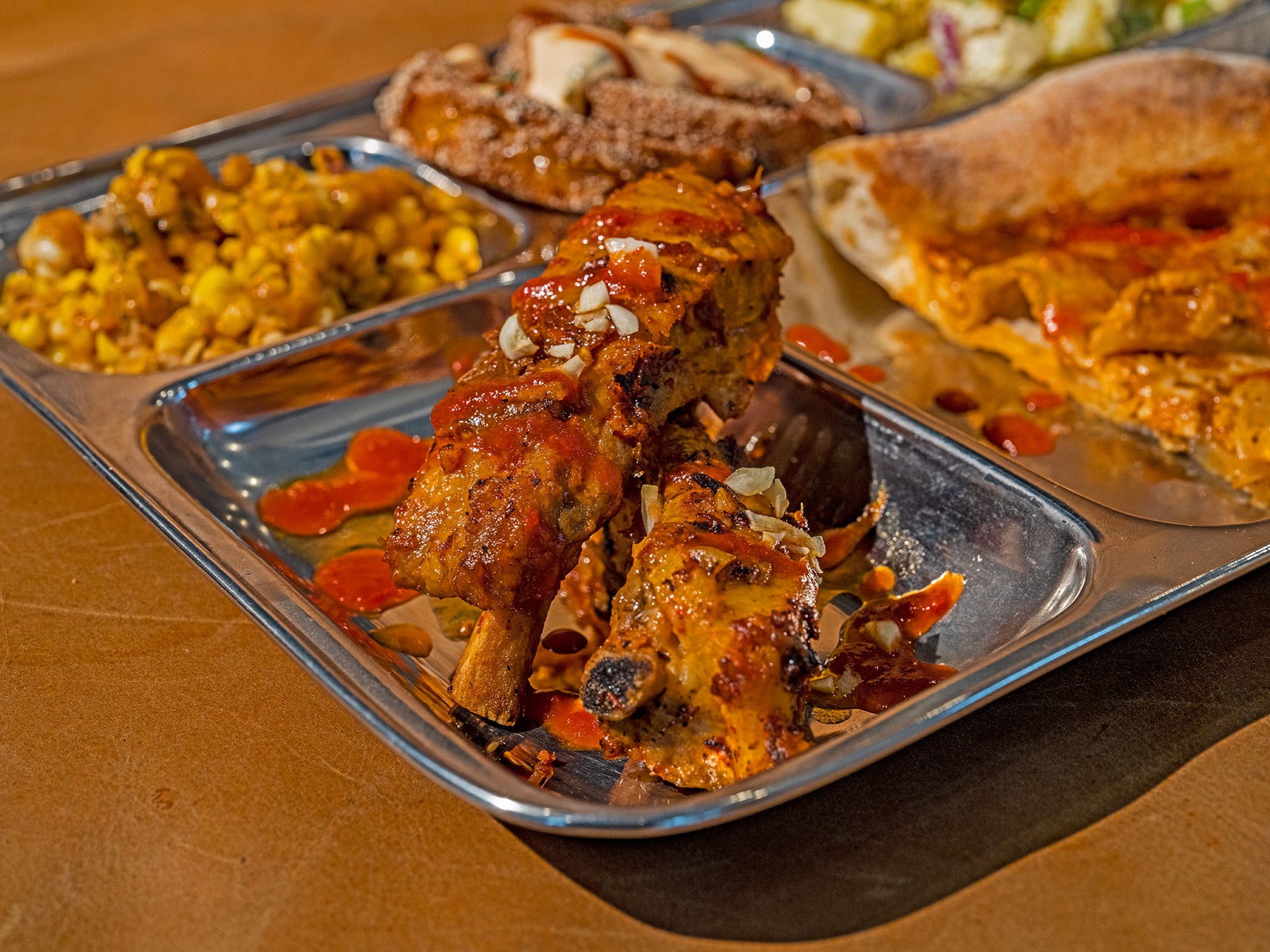 Club Classic Sriracha Baby Back Ribs
There's always room at the Lunch Club for a savory, sweet, and juicy side of protein. Enter Yellowbird Club Classic Sriracha Baby Back Ribs—an umami bomb of flavor that completes the potluck spread. This melt–in–your–mouth contribution will earn you a chef's kiss from the whole crew, an honor granted to few that you can carry with you to every club gathering from here on out.
Prep Time: 5 min
Cook Time: 90 min
Servings: 4-6
Ingredients:
Instructions:
Add 4 quarts of water and a ¼ cup salt to a large stock pot over medium-high heat and bring to a boil.


Cut rib meat equal distance in between each bone and add to the stock pot of salt water. Reduce heat to medium-low and boil for 1 hour. Once done, remove ribs from the pot and set aside to dry. Ribs can be boiled a day in advance and stored in the fridge.


Mince fresh garlic and set aside.
 
In a large wok over medium-high to high heat, add oil and heat to approx 500°.


Add minced garlic to hot wok and cook until garlic is golden brown. Then add 4 boiled ribs and a heavy drizzle of Yellowbird Blue Agave Sriracha and toss to coat ribs in sriracha, garlic, and oil. Cook for about 2 minutes on both sides, tossing occasionally, until brown and crispy on the outside.


Remove ribs from the wok and plate. Spoon fried garlic from wok on top of plated ribs, add a second heavy drizzle of Yellowbird Blue Agave Sriracha

 

to ribs, and voila! Serve and savor.