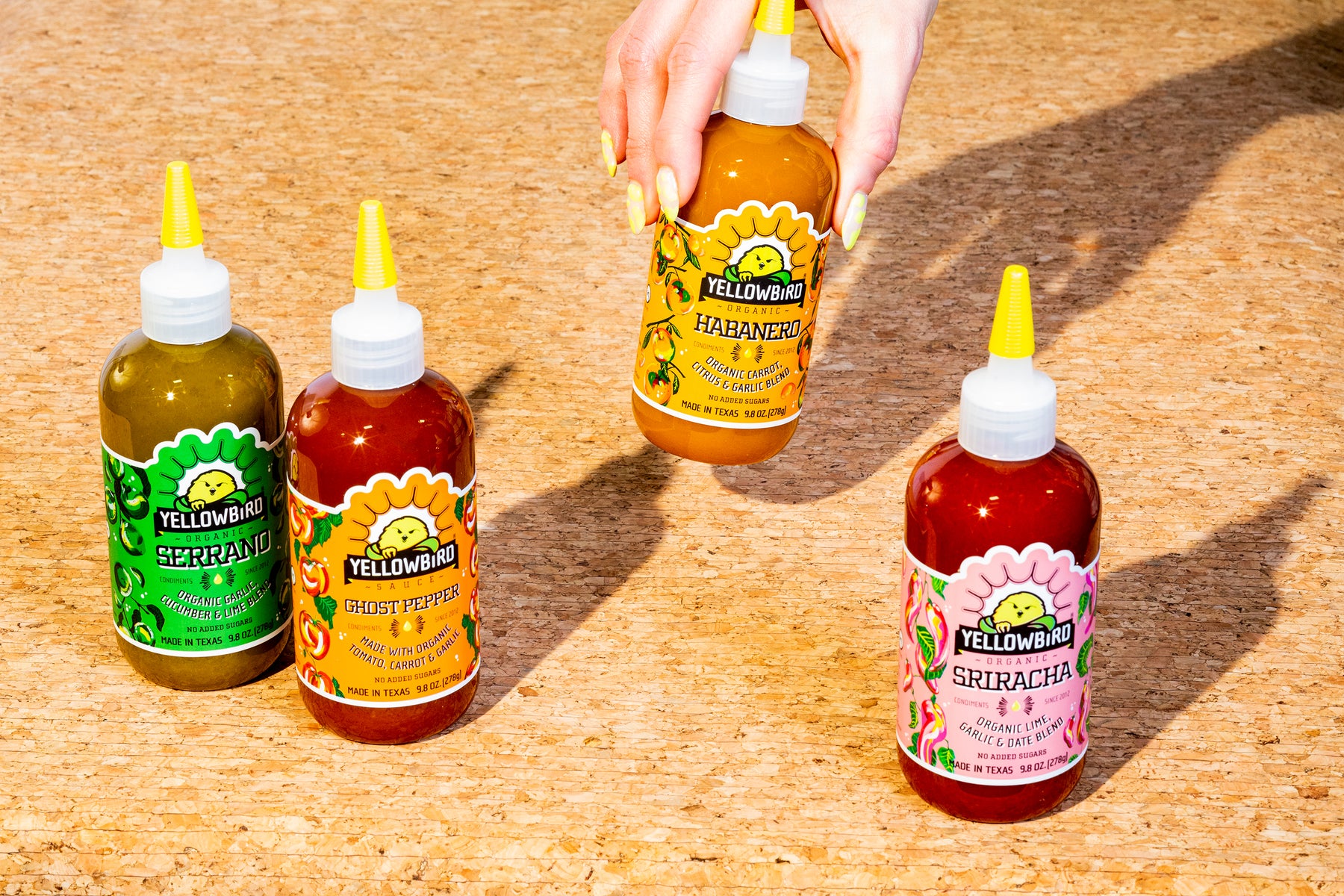 Our Organic Sauces are Whole30 Approved!
YOU SAY WHOLE30 — WE SAY WHOLEBIRDY.
Whole30 Certified Organics
Flying to you straight from Austin, Texas, Yellowbird Sauce makes delicious, real-ingredient condiments that are oh-so-spicy. Thicker than a traditional vinegar-forward hot sauce, Yellowbird is flavor first, heat second. Using fresh, organic fruits and veggies in every bottle and no artificial additives, it's easy (and squeezy) to sauce responsibly and always use a condiment.
All four of their organic (and no added sugar!) flavors — Sriracha, Serrano, Ghost Pepper and the cult–classic, Habanero — are now Whole30 Approved!