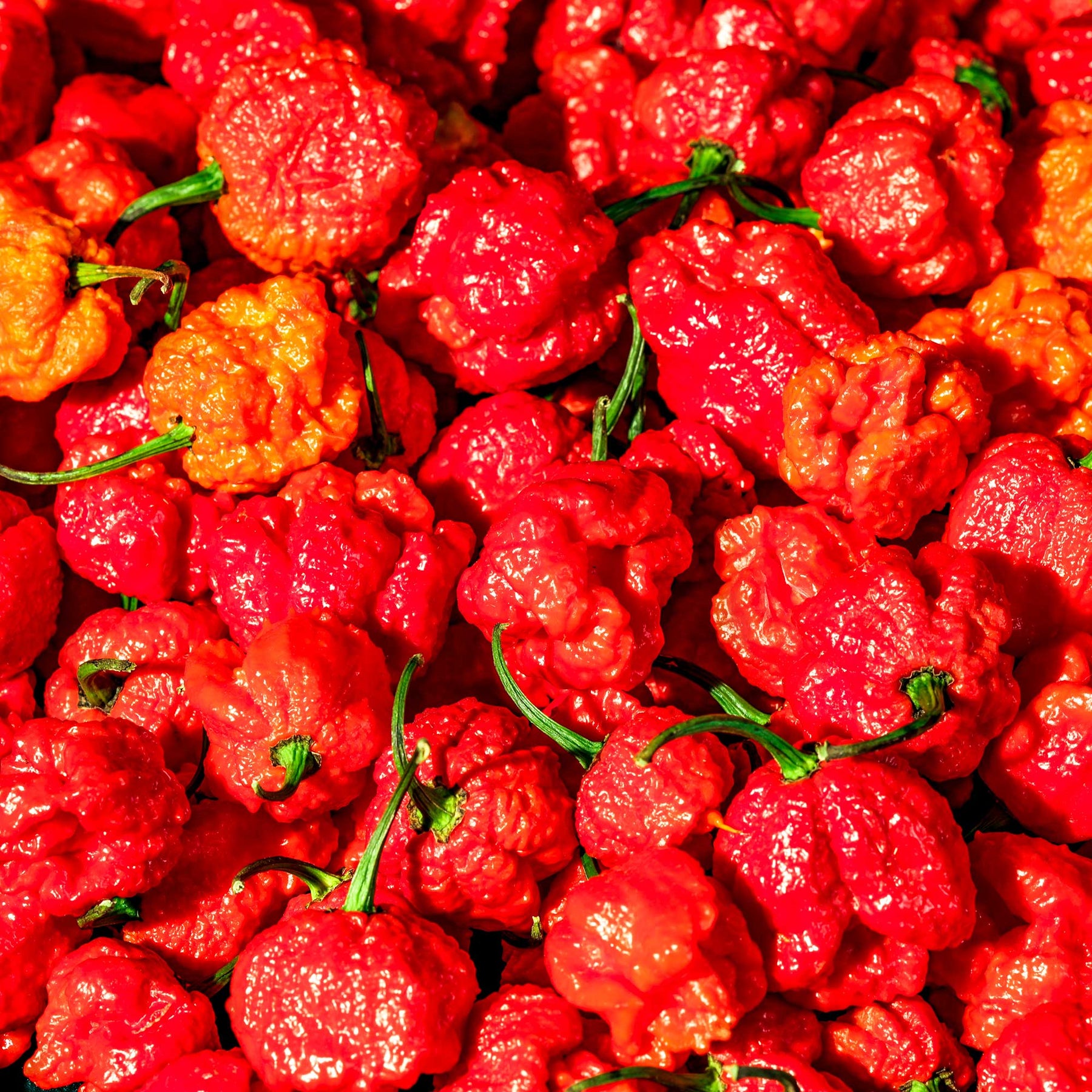 Sowing Reapers
TRUTH OR DARE
Truth is, we've heard your many pleas for an even hotter sauce. And now we're daring ourselves to make this a reality. The time has come and the work must be done because we too want an ever hotter sauce. It's not that our current lineup isn't totally amazing, each with their own unique personality. It's something about a new challenge that gets our juices flowin'. It's the spark of curiosity wrapped in the process of balancing particular ingredients that dares us to create something that most humans can't handle and won't touch. But for the few of you that are like us, this one's for you.
To be clear, if you only want extreme heat, Yellowbird is not the sauce for you. That's not what we do. There are plenty of extracts on the market that will serve that need should you so desire. No, that's not the challenge we're after. We seek and demand flavor and heat. Settling for one or the other means settling for mediocrity. Why go through all the effort and energy spent on growing amazing chilis just to take the extract? No, we want the whole fiery fruit effect. Anything less will fail to satisfy our hunger to experience the process of what it takes to truly sate our heat tooth. As the sculptor Elizabeth King so eloquently said, "process saves us from the poverty of our intentions." There's synergy in the relationship between our pepper plants and us—they nod to me and I to them. Nothing is wasted or without purpose in the process. With that cleared up, let me tell you a little more about the work we've done.
In true Yellowbird fashion, it all started with a seed—twenty seeds to be exact—planted in our small backyard garden in the spring of 2020. The goal: nurture and grow the most deliciously fiery Carolina Reapers for testing recipes worthy of our and your refined taste buds. These reapers were very much alive and filled with purpose.
While it's always been my work to grow these fruits, once this piece of the puzzle is complete it's my partner George's work to turn them into a brilliant sauce fit for the kings and queens dedicated to a fiery fresh lifestyle. The repice process can take a couple days, a couple weeks, a couple months—it takes the time it takes to create something worthy of the Yellowbird name. The Bird has extremely high standards of excellence and we do everything we can to reach those heights. This particular test batch enlisted a pound of freshly picked reapers, a handful of other fruits and veggies, and one masterfully inspired night. The result: a flavor and heat high comparable to the rush you might feel jumping off a 50 meter cliff into a cool, clear, emerald lagoon filled with hundreds of iridescent jellyfish that offer a touchless euphoric jolt proceeded with a chorus of vibrations felt both physically and audibly to the tune of "Personal Jesus"... I drowned in the glory! Kudos to George for his excellent contribution.
Where we are now: the reapers are sown, but the work is never done. Stay tuned. Soon we'll be able to drown your mind and body in the meaning of the Carolina Reaper.
You reap what you sow.
XO, Erin