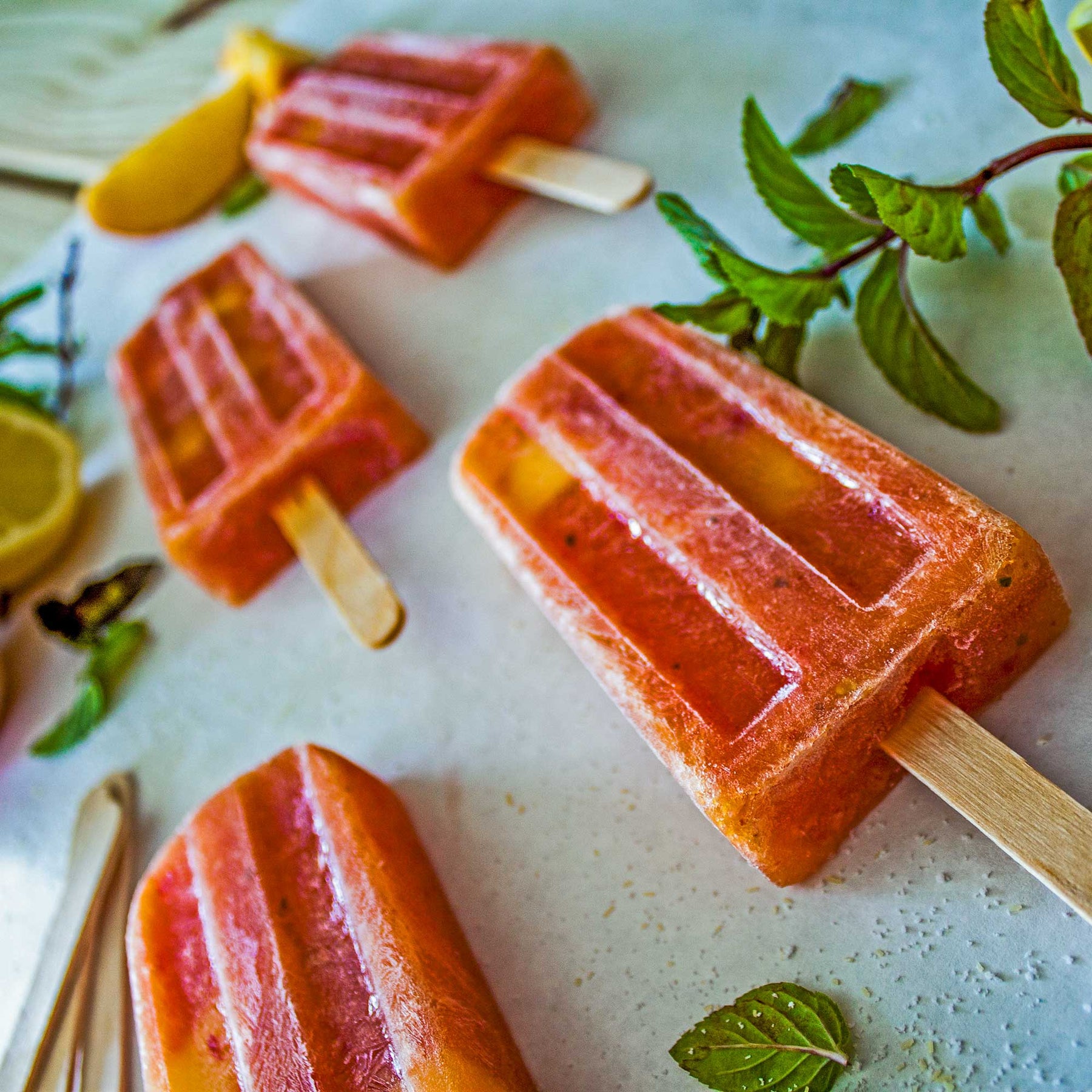 Boozy Habanero Peach Popsicles
Ingredients:
5 Peaches, Large

6 Mint Leaves

1 Lemon, Juiced

1 Lime, Crystallized

1 Tsp. Agave

3 Tbsp. Vodka, Optional

1 Tsp. Triple Sec, Optional

1 1/4 Oz. Organic Habanero Hot Sauce

Instructions:
Coarsely chop peaches in a food processor. Transfer 1 cup of the chunky peaches to a medium bowl. Add lemon juice, mint leaves, agave, and Yellowbird Habanero Condiment to the food processor. If you're making the boozy version, add vodka and triple sec to the food processor as well. Puree until smooth. Add to the bowl with the chunky peaches and stir together.





Divide the mixture evenly among popsicle molds (or if you don't have a popsicle mold, an ice tray will work). Freeze until beginning to set, about 1 hour. Insert frozen-treats sticks and freeze until completely firm, about 1 hour more.