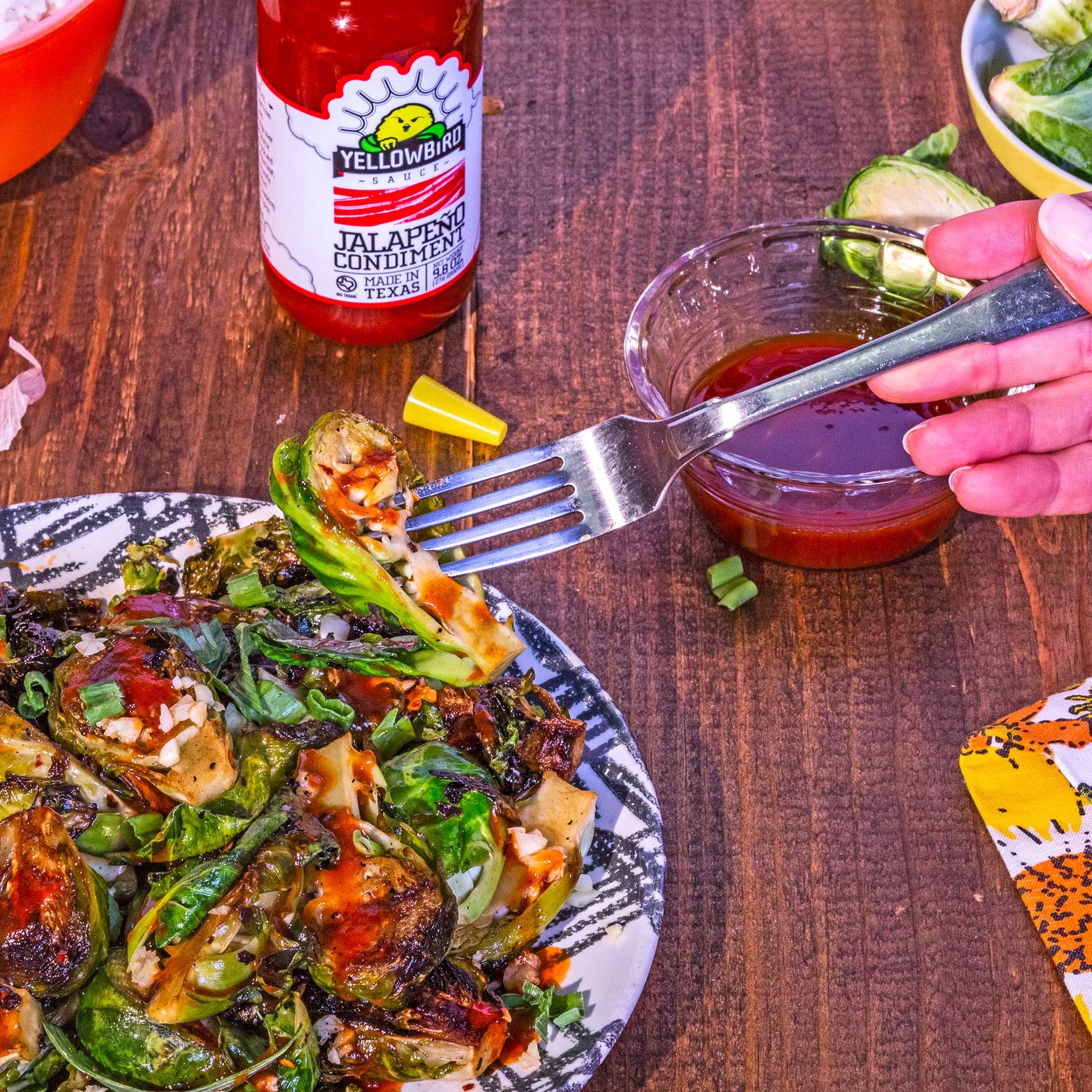 Classic Jalapeño Honey Brussels Sprouts
Ingredients:
FOR THE BRUSSELS
4 C. Brussels Sprouts, Halved

2 Tbsp. olive oil

Salt, To Taste
FOR THE GLAZE

Instructions:
FOR THE BRUSSELS
Coat a large sauté pan with olive oil and place over medium heat. Add halved Brussels sprouts and sauté, stirring occasionally, until leafy edges are brown and crispy and centers are soft enough to stick a fork in.
FOR THE GLAZE
Combine Yellowbird Jalapeño Condiment and honey in a small mixing bowl. Drizzle over sautéed brussels and gently turn to coat. Salt to taste and serve.