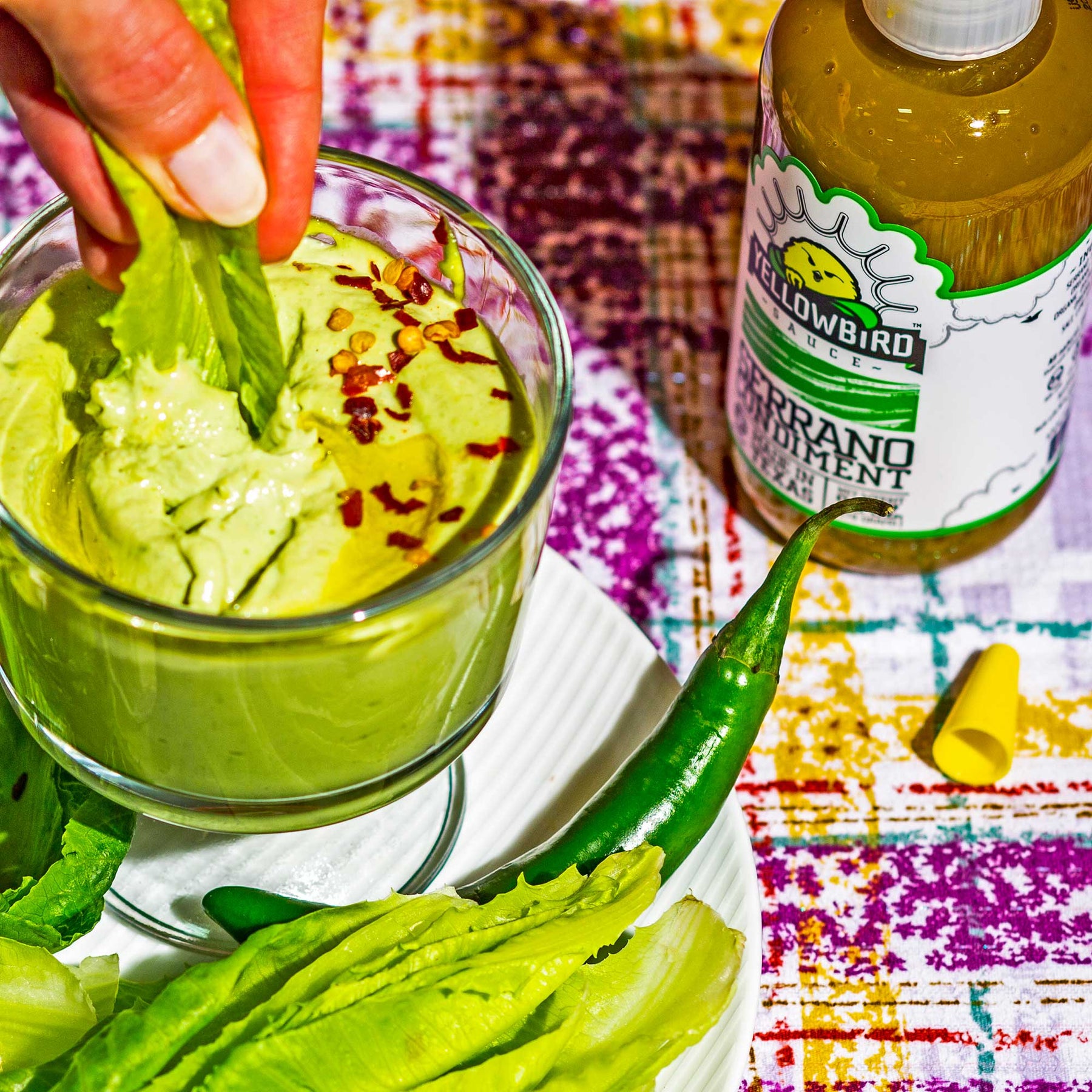 Fiery Green Tahini
Ingredients:
½ cup tahini

¼ Ricotta (leave out to make vegan)

2 tablespoons EVOO

2 large kale leaves

¼ cup filtered water, add more if too thick 

Kosher salt to taste
Instructions:
Add all ingredients to the blender and allow to blend to the consistency of smooth peanut butter. Use this as a spread, dip, or drizzling sauce.
Will save for up to two weeks.