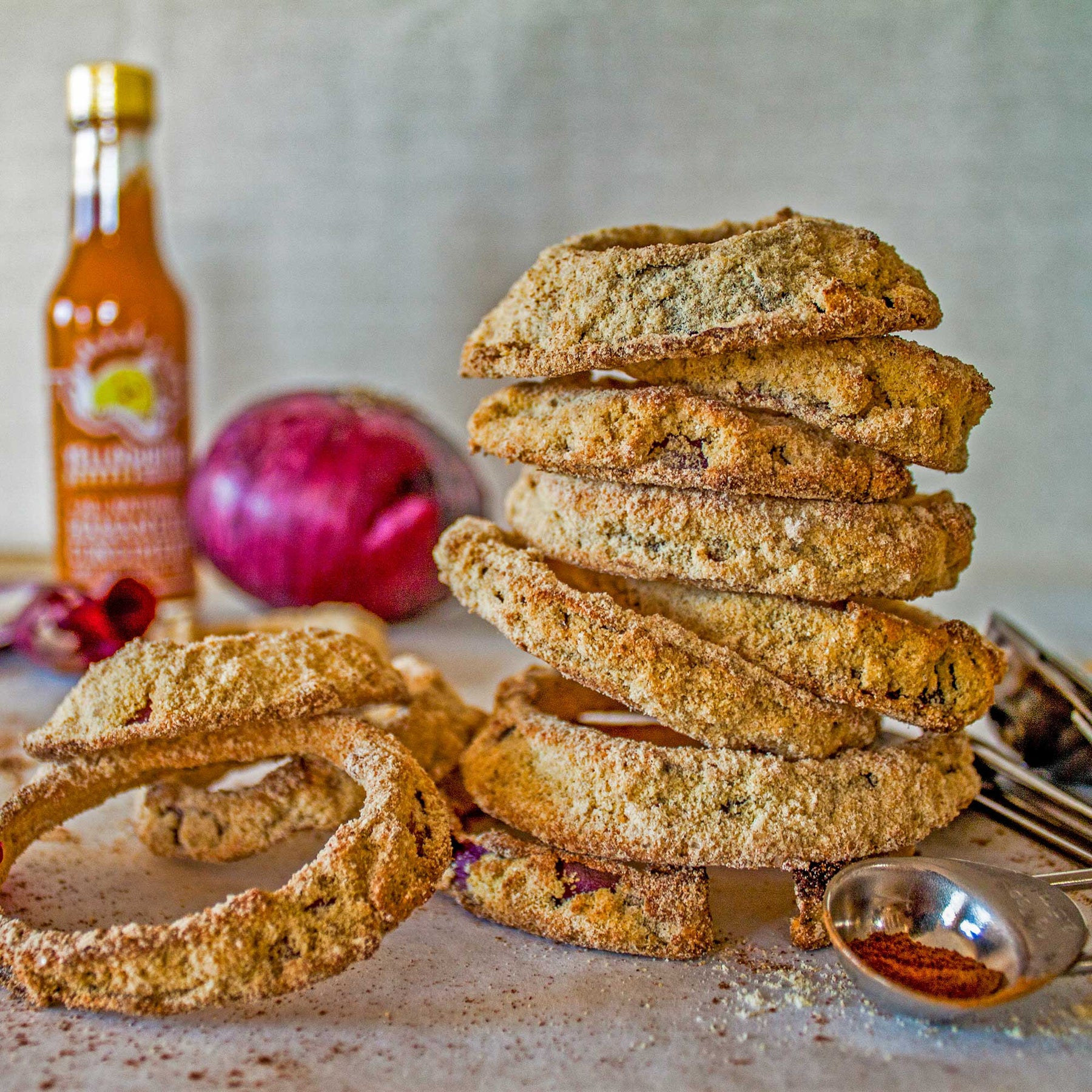 Habanero Brown Butter Onion Rings
Ingredients:
1 C. buttermilk

1/2 C. Habanero Hot Sauce

1 C. all-purpose flour

1 Tsp. Kosher salt

1 Tsp. freshly ground pepper

1 large sweet onion, sliced into ¼-inch-thick rings

8 tablespoons (1 sticks) unsalted butter
Instructions:
Place buttermilk and Habanero Hot Sauce in a medium bowl and stir until combined. Place flour in a separate medium bowl and stir in salt and pepper.





Heat 4 Tbsp. butter in a large skillet over medium heat, stirring occasionally, until lightly browned and foaming.





Working in batches, toss onion rings in flour and shake off excess. Then dip rings into buttermilk allowing excess to drip back into the bowl. Return to flour and toss to coat again. Shake off excess.





Add battered onion rings to the skillet and cook, turning once, until golden brown and crisp—about 8–10 minutes.





Transfer to paper towels with tongs; season with salt and pepper. Repeat with remaining batter, onion, and butter.