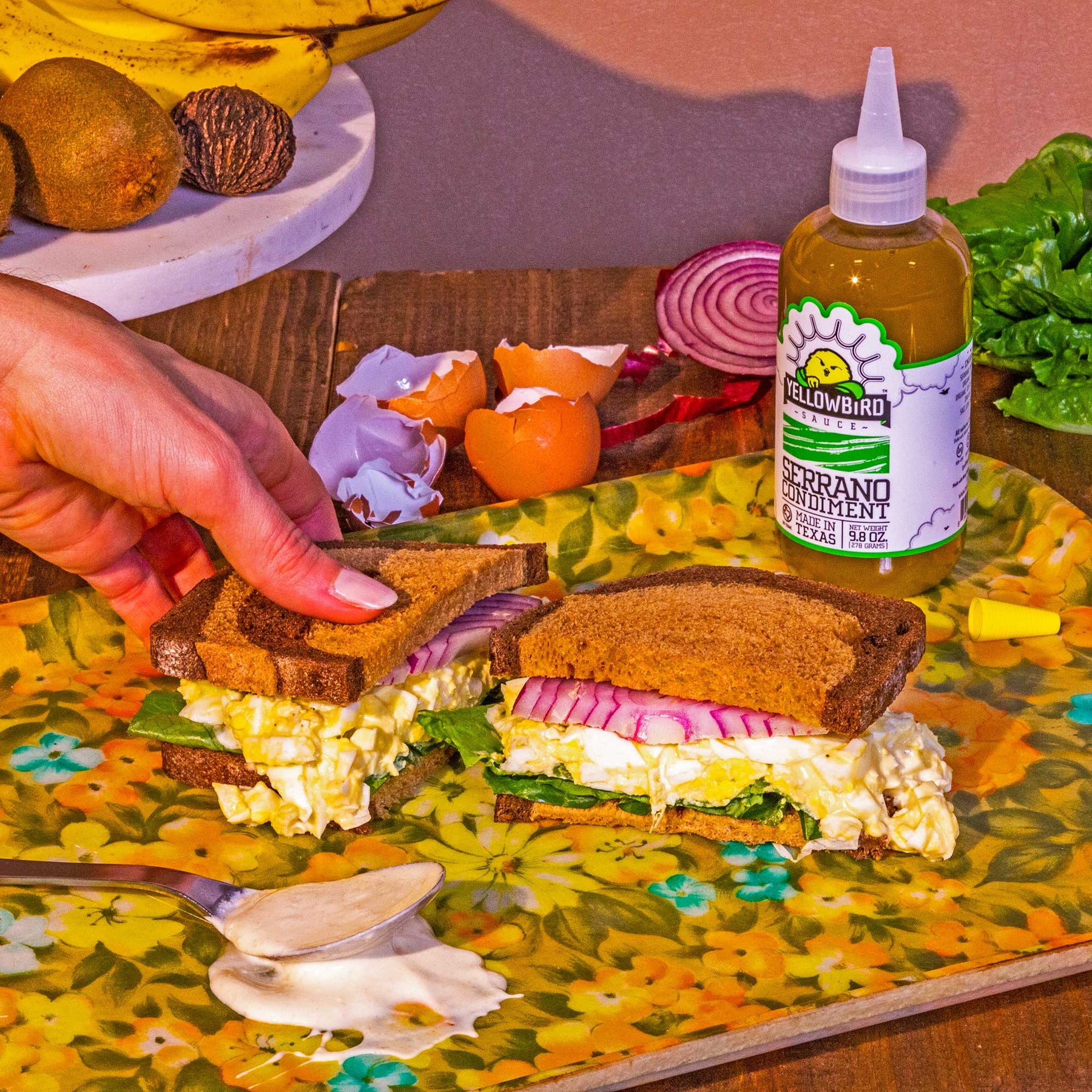 Spicy Deviled Egg Salad
Ingredients:
FOR THE EGG SALAD
1/2 C. Greek Yogurt

8 Hard Boiled Eggs, Chopped

1 Tbsp. Yellow Mustard

2 Tbsp. Scallions, Thinly Sliced

1/4 Tsp. Salt

1/8 Tsp. Black Pepper, Ground

2 Tbsp. Sweet Relish

1/4 Tsp. Paprika, Optional

1/4 C. Serrano Condiment


FOR THE SANDWICH
Marbled Rye

Thin-sliced Purple Onion

Butter Lettuce
Instructions:
FOR THE EGG SALAD
Boil eggs for 10 minutes and allow to cool. Once cooled, peel eggshells and chop into small cubes.

Combine all ingredients in a small mixing bowl. Refrigerate until ready to use.
FOR THE SANDWICH
To make a delicious egg salad sandwich,

buttered and toast two slices of marbled rye, generously 

spread egg salad across one slice of toasted rye, top with red onion slice, butter lettuce, and the other slice of rye. Enjoy.