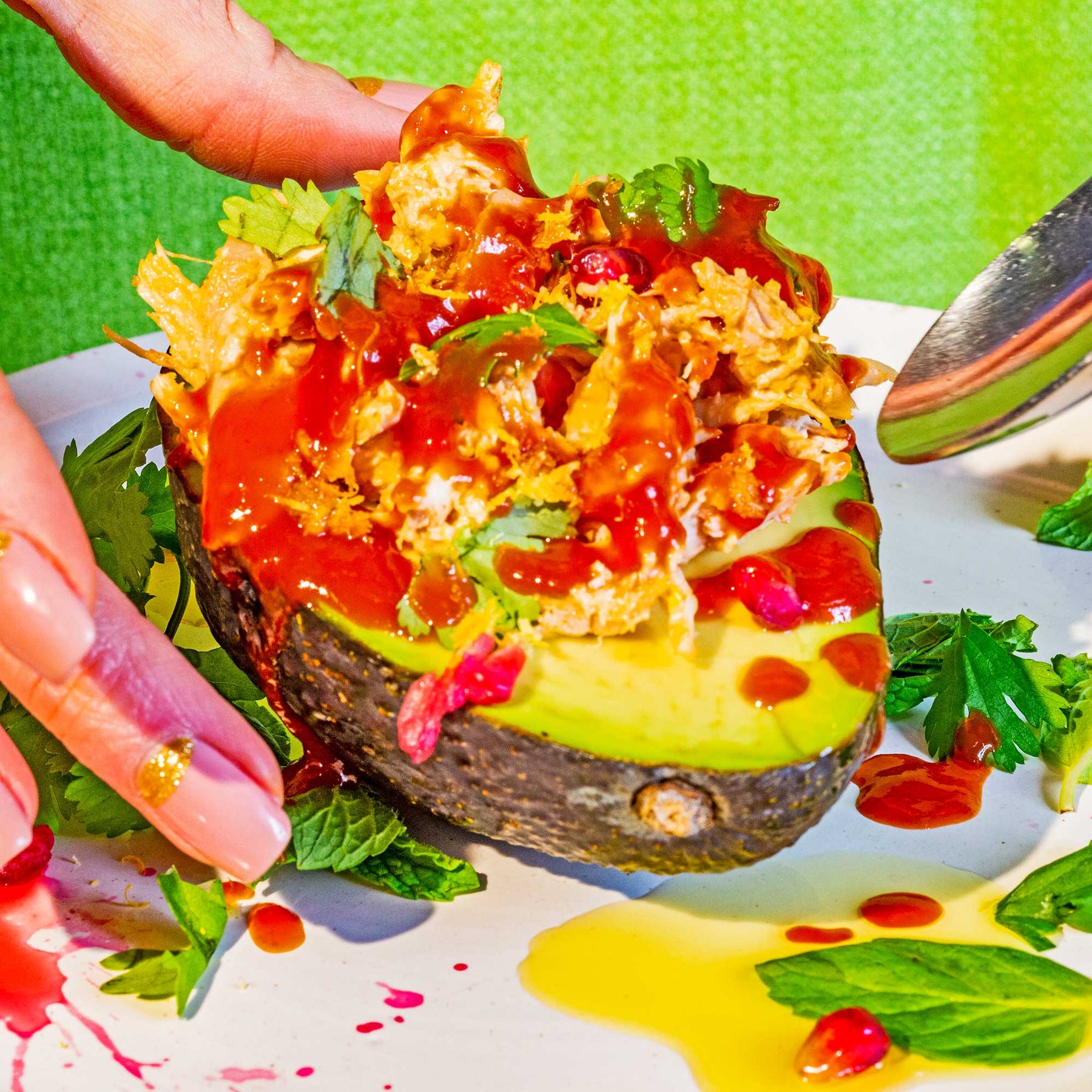 Sriracha Chicken Salad Avocado Cups
Ingredients:
2 C. Shredded Chicken
1/2 C. Organic Mayonnaise
3 Large Avocados
1 Pomegranate
1 Lemon, Zested
Cilantro, To Taste
Mint, To Taste

1/2 C. Yellowbird

®

Organic Sriracha


Instructions:
To begin, you'll need to bake your boneless, skinless chicken breast at 375° for 20-30 minutes. When they're done, remove them from the oven and allow them to cool. Refrigerate these for a couple hours—you want your chicken salad to be cool and refreshing.





Remove your cooled chicken breast from the fridge and shred.





Once your chicken breast is shredded like Arnold in his heyday, mix your chicken with the mayo and Yellowbird Organic Sriracha and spoon into half an avocado.





Sprinkle with torn cilantro, mint, pomegranate seeds, lemon zest, and one more hearty squeeze of Organic Sriracha. Easy, peasy, lemon squeezy! And so delicious. Enjoy.