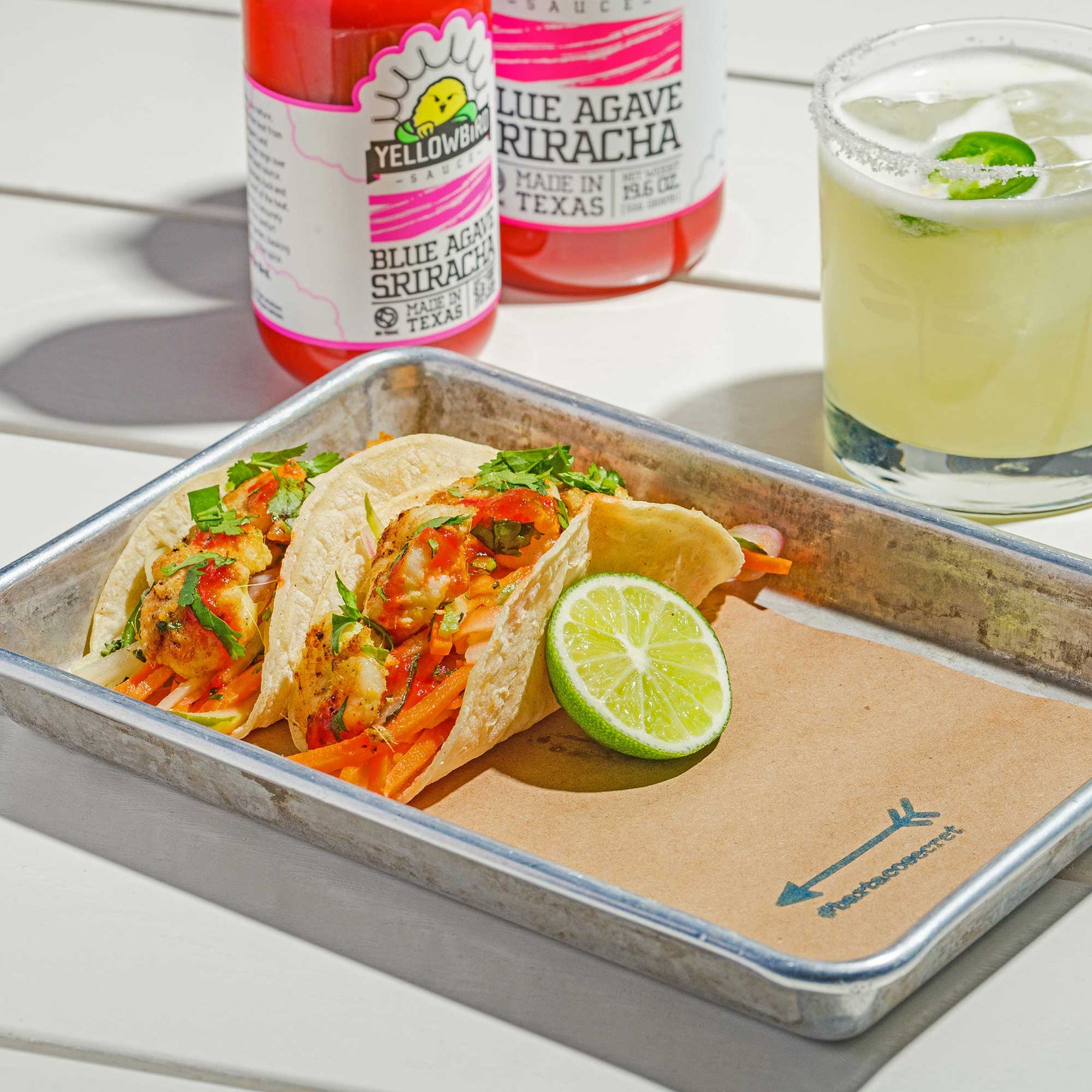 Sriracha Coconut Shrimp Tacos


When bartaco and Yellowbird team up to build a #bartacosecret recipe together, it doesn't stay a secret for long. Thrill seekers rejoice! You can now make this tongue–tingling taco at home.

Feast your tastebuds on our seared lemongrass–coconut marinated shrimp, confidently placed atop a fresh, crisp green papaya salad, and topped with a heavy drizzle of our spicy, sweet, and garlicky Blue Agave Sriracha for a thrilling finish.

Enjoy with a cold margarita and some meal–enhancing tunes.